"Used to be status symbols. Now can be used only as spare parts."
-In-game description.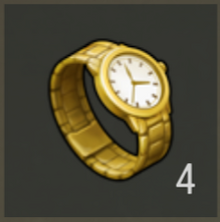 Use:
There is currently no Blueprints or Recipe at a Workstation that uses this item.
Note: This item will probably be used in a recipe at the Electronics Lab for disassembly but this can not be confirmed until the resources for the workstation can be crafted.
Since V1.5.2 this item can be used in trades with the Dealer.
Ad blocker interference detected!
Wikia is a free-to-use site that makes money from advertising. We have a modified experience for viewers using ad blockers

Wikia is not accessible if you've made further modifications. Remove the custom ad blocker rule(s) and the page will load as expected.